Azure Virtual Desktop (AVD) is an Azure delivered solution that provides users with a complete Windows desktop environment on any device, in any location. All that's needed is an internet connection - the rest is taken care of by Fuse.
Azure Virtual Desktop helps:
Employees stay as productive with a virtualized experience on a PC, phone, tablet, or browser as they are with a physical PC sitting right in front of them
Simplify management, provisioning, and access to corporate data and apps
Migrations to the cloud
Reduce the costs and resources associated with managing on-premises infrastructure
Empower IT to transform the workplace
Virtualisation helps companies address address specific business needs:
More secure access to data/organisational resources
Compliance with industry regulations (i.e. financial, healthcare, government)
An increasingly elastic workforce (i.e. mergers/acquisitions, short-term employees, contractor/partner access)
Employee-specific needs (i.e. BYOD or mobile staff, call centres, branch workers)
Specialised workloads (i.e. design/engineering, legacy apps, software dev test)
Customers with Microsoft 365 already have AVD usage rights - all that's needed in addition is Azure infrastructure services to run the desktops on - we can have you up and running in hours!
Azure Virtual Desktop is the new name for Windows Virtual Desktop (WVD)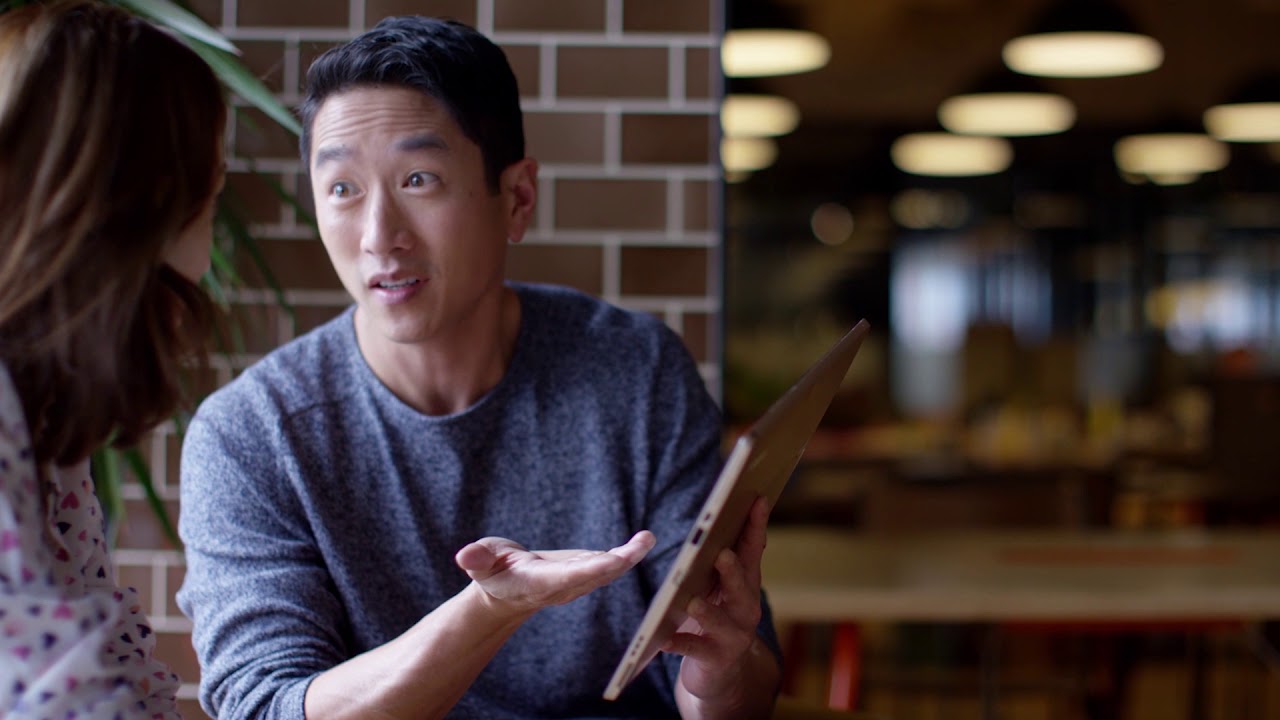 More secure, productive virtual desktop experience on Azure with Microsoft 365
Deploy a complete, intelligent solution that enhances creativity and collaboration for everyone. Shift to Microsoft 365 and get Office 365, Windows 10, and Enterprise Mobility + Security. Work from anywhere, with full voice and video integration.
Delivers the only multi-session Windows 10 experience
Provide your users with the only multi-session Windows 10 experience virtualized in the cloud that's highly scalable, always up to date, and available on any device.
Multi-session and single-session Windows 10
Store and legacy app remoting
Free Windows 7 Extended Security Updates
Enable optimisations for Office 365 ProPlus
Delivers the best Office 365 ProPlus experience with multi-session virtual scenarios to provide the most productive virtualised experience to your users.
Office 365 containers make Office more performant in a multi-session environment including Outlook and OneDrive for Business support.
Profile containers enable faster and more performant experience in non-persistent environments.
Migrate existing Windows Server (RDS) desktops and apps
Migrate your Remote Desktop Services (RDS) environment for Windows Server desktops and apps with a simplified infrastructure management and deployment experience on Azure.
Support for Windows Server 2012 and Remote Desktop Services 2012R2 and newer
App compatibility for existing Windows Server images used on-prem
Deploy and scale in minutes
Quickly virtualize and deploy modern and legacy desktop app experiences in minutes with unified management in the Azure portal.
Azure has datacenters available in 54 regions, and 140 countries.
Azure management portal for managing Virtual Desktops
Built in security and compliance (Windows & Azure)
Only pay for what you use
Desktops are only charged for while they are running - VMs can be stopped overnight, at weekends, and automatically scaled down during periods of low usage.
Need a powerful machine once a month to run that monster spreadsheet? Pay a few pounds to run it for an hour or two, then switch it off once completed.
Running expensive laptops to work on CAD drawings? Let Azure do the hard work - VMs scale far bigger than the most powerful workstations available, you only pay for them while they are running, and there's no chance of spilling coffee on them!
Watch the AVD Explainer Video
Watch this short video explaining how Azure Virtual Desktop works for end users, how to connect to AVD, and what you can do with it.
Book a Virtual Desktop Consultation
Have an initial discussion about your Virtual Desktop requirements with an infrastructure engineer...
Fuse Provide a complete solution for Azure Virtual Desktop
Whatever stage of deployment you are at, Fuse can provide all you need for a complete Azure Virtual Desktop solution:
Licensing for Microsoft 365 Business/Enterprise, providing the required Windows and Office licences*
An Azure subscription, connected to your corporate Active Directory, or existing Office 365 subscription, for integrated identity and security management.
Connections to your existing data, applications, databases and systems - wherever they are located.
A Windows desktop that runs your user applications, in an environment that they are used to - as Windows 7/10 or Server 2012/2016
Data migrations to Azure, if required.
Printer and scanner support.
Integration with voice/video for Teams/Zoom, and other VOIP solutions.
Full support for the solution deployment and any integrations needed.
Post implementation, ongoing support for Azure infrastructure, users and applications.
What do users need to Access Azure Virtual Desktop?
A Microsoft licence with VDA rights - Microsoft 365 or Windows 10 Enterprise are the most common
An Azure Active Directory Account, also known as a Microsoft Work Account - if they have Office 365, they have one of these. 
A device with a modern browser - e.g. Chrome, Edge or Firefox.
A URL - https://rdweb.wvd.microsoft.com/
Users can be up and running in minutes, making this an ideal solution for disaster recovery contingency - you only pay for the infrastructure while it's in-use.
Which clients are available?
Although the full desktop experience is possible in a browser, for some functionality, e.g. printer and voice/video integration, a rich client is required:
For Windows and MacOS based clients, there is an AVD client available for download and deployment via group policy/Intune/SCCM. This is integrated with Azure Active Directory, and provides single-sign-on capabilities.
The Windows store remote desktop app also provides hardware integration.
For Android clients, there is an AVD app in the Google play store.
For iOS, there is an AVD app in the Apple app store.
Note: because AVD does not share a gateway protocol with Windows Server Remote Desktop Services, the built-in Windows RDS client cannot be used.
Is this a secure solution?
Virtual desktops represent one of the most secure ways of enabling users to work remotely:
The desktop itself runs within the Azure datacenters, which are some of the most secure locations on the planet
The initial authentication occurs with Azure active directory, which is Microsoft's most secure authentication system. It can be enhanced with multi-factor authentication and conditional access.
The user authenticates with their nearest regional gateway (for speed), however the location of the desktop infrastructure is specified by you - e.g. UK, Europe, US, Japan...
All data in Azure is encrypted in transit and at rest.
*Customers can access Azure Virtual Desktop from their non-Windows Pro endpoints if they have a Microsoft 365 E3/E5/F1, Microsoft 365 A3/A5 or Windows 10 VDA per user license.
12 Brookfield, Duncan Close,
Moulton Park,
Northampton,
NN3 6WL